Our Mission
edUKEcation was founded with the goal of sharing musical joy with all who seek it. Through thoughtful curation of differentiated arrangements for the ukulele, we welcome players of every skill level, perspective, and walk of life. We strive to offer an inclusive experience to lovers of music from all backgrounds. We hope to elevate the art of the uke by drawing upon its accessibility, portability, versatility, and connective nature. From solo players to ensembles, beginners to virtuosos, we aim to provide something for everyone. The ukulele can bring out the best in people. We're here to help you play your part.
BROWSE COLLECTION
Meet the edUKEcators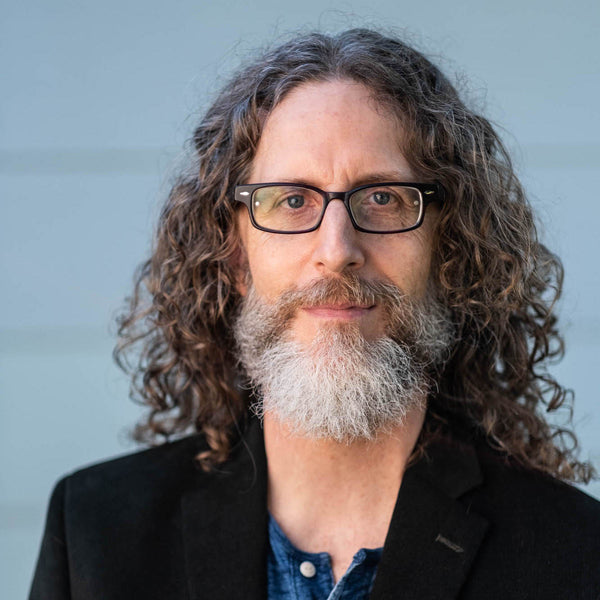 KEVIN CARROLL
Kevin Carroll, the founder of edUKEcation.com, is a world-class performing and recording artist, singer-songwriter and multi-instrumentalist who has toured the globe with Americana artists including the Flatlanders (Joe Ely, Jimmie Dale Gilmore and Butch Hancock), Jimmy LaFave, Alejandro Escovedo, Robyn Ludwick, Charlie and Bruce Robison, and more. His chosen instrument is the ukulele.
Certified by—and soon hired on as an instructor within—the esteemed James Hill Ukulele Initiative Teacher Certification Program, he's also a protégé of Hill himself.
Kevin's love of stringed instruments had long been a calling and a career when a chronic shoulder injury sent him into a physical therapy office in 2011 and the therapist offered a trade of PT services in exchange for ukulele lessons for his daughter. That marked a serendipitous turning point in Kevin's appreciation for the diminutive instrument and the people who play it: as quoted in a 2014 Austin American-Statesman profile penned by Michael Barnes, he says, "I learned more in three years from uke players than I did in 30 years from guitar players."
The Statesman-coined "Pied Piper of the Ukulele" grew up in Boise, Idaho, extending his Midwestern roots down to Texas when he moved to the Live Music Capital of the World in the 1990s with bandmates hoping to pursue a career in song. Thirty years, multiple world tours and several acclaimed recording projects later, Kevin's musical camaraderie lends itself to edUKEcation.com, where the world's top ukulele composers and arrangers offer a broad but exclusive collection of thoughtfully-arranged sheet music for ukulele players at every level.
Based in Austin, Kevin also teaches group and individual uke lessons, specializing in Celtic, blues, improvisation, chord melody, jazz, arranging, and instruction; in conjunction with his classes, he leads a local "ukestra" ensemble. He has taught at ukulele festivals and workshops around the world, authored four books of ukulele arrangements, and continues to expand his offerings through edUKEcation.com.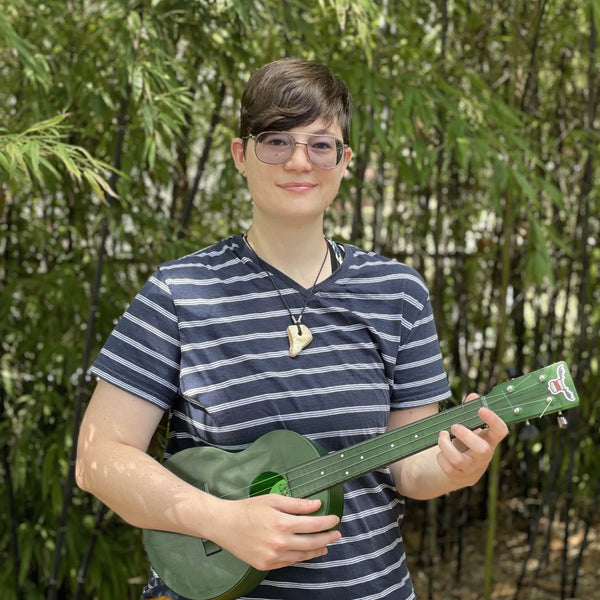 BUG HARTSOCK
Bug Hartsock, the content manager of edUKEcation.com, is an experienced researcher, designer, illustrator and customer experience pro with an insatiable curiosity for all things interesting. Currently earning a Master's in Biology from the University of Wisconsin-La Crosse, an obsession with insects led to a postgraduate emphasis in entomology, as well as the name, Bug. As an integral part of our team for nearly a decade, Bug handles everything from design projects to music transcription.
A summa cum laude graduate of the University of North Texas (incidentally, known for— among other things—its globally-renowned music program), Bug earned a National Institutes of Health (NIH) certificate for qualitative data collection, served as a College of Liberal Arts and Social Sciences Student Ambassador, and unsurprisingly spent seven semesters on the UNT President's List for maintaining at least a 4.0 GPA on a full course load.
From PhotoShop and Illustrator to Guitar Pro 7.5, Bug's technical and creative agility runs deep. The future in biology (and here at edUKEcation.com) is luminous for Bug Hartsock.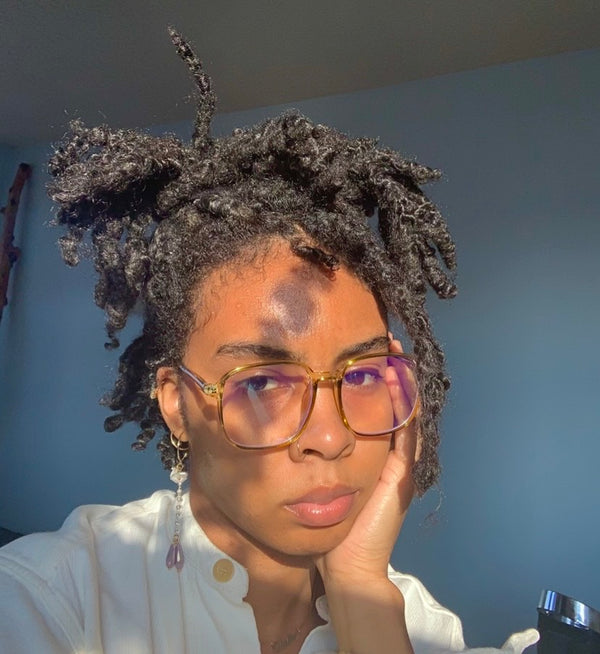 CHELSEA JACKSON
Chelsea Jackson, the Data Entry specialist and Song Curator of edUKEcation, has a wealth of experience in design, writing, ecommerce, photography, customer service, research, and vintage clothing. Besides making sure that the music files get uploaded correctly to our site, Chelsea also contributes with graphic design for our social media campaigns. In her spare time she loves to engage in any activities that contribute to mindfulness and healing (qigong exercises, brain games, playing the lyre harp, journaling, being out in nature, etc.) and prides herself in presenting quality work. Chelsea was an honors student and graduate of Howard University with a Bachelors in Fine Arts in Graphic design, with a 4.0 GPA.